So many of the industries that require electroplating solutions involve engineering in some way. Much of the work we perform here at Karas Plating involves plating and finishing components to be used in some sort of engineering project. From the tiniest precision parts to major engineering structures, getting the finish right is crucial to the success of the project.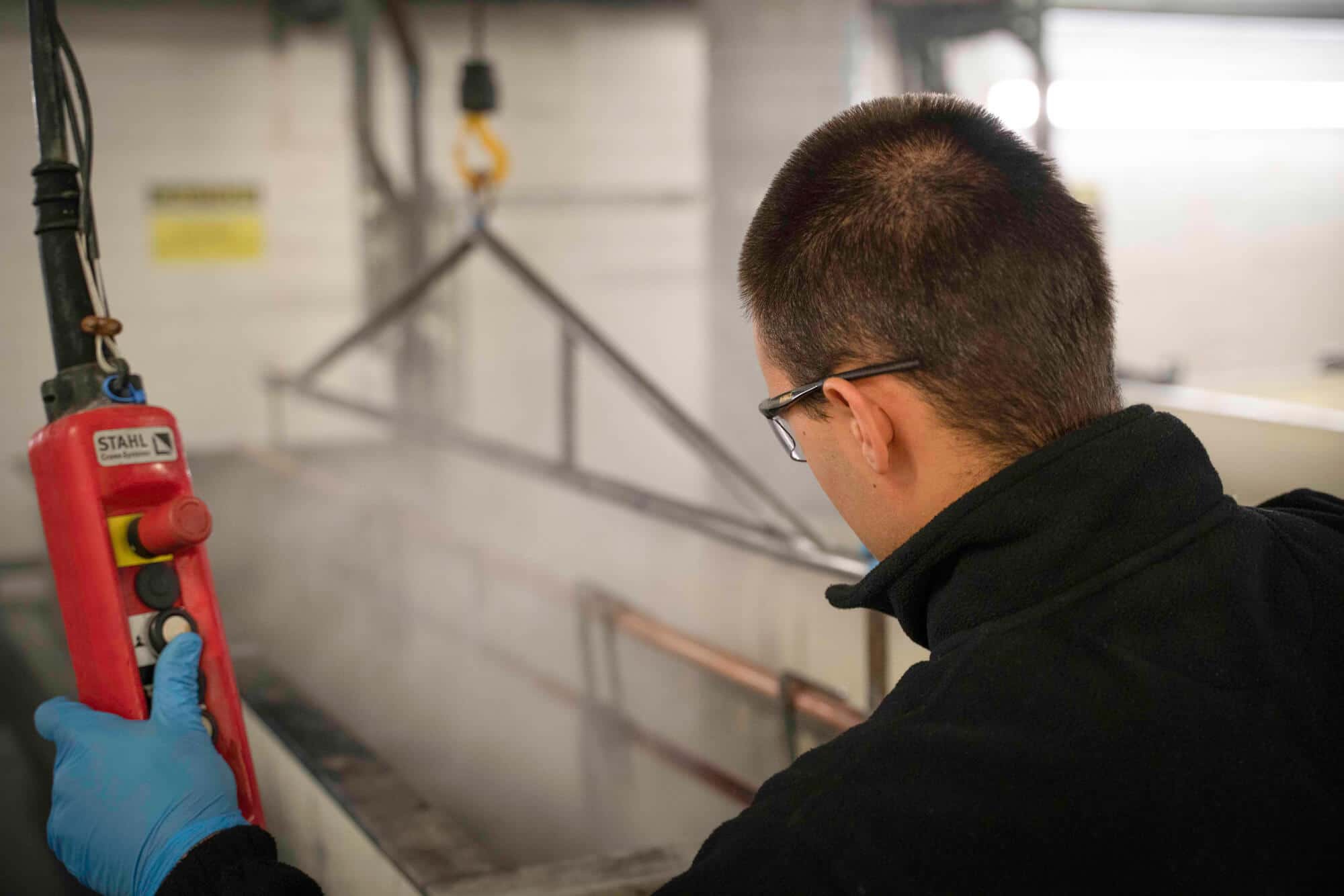 These are some of the elements you need to consider…

Another key consideration when plating for an engineering project is that the thickness of the plate must be the same across the components. Fortunately, there are several plating techniques, including Electroless Nickel Plating (ENP) that deposit their finishes at a uniform rate, so every component should be identical to the last.

Engineering projects often include dozens, if not hundreds of tiny components, each of which needs to be properly plated if it is going to work correctly as part of the whole. Here at Karas Plating, we pride ourselves on being able to plate even the smallest component parts with skill and accuracy. Indeed, we've already written an entire blog on precision plating, which you can read here.
Of course, it's not just tiny components that require the precise application of a metal plating or other finish. Sometimes large parts also need plating, but only in key areas, according to the engineer's specifications. We can apply brush plating techniques, where the new plate is only applied where specifically required.
MORE ON PRECISION

Everyday components like nuts, bolts, screws, and other fasteners are often required in bulk numbers, particularly when engaged on a large engineering job. As a Karas Plating client you can rely on us to plate and supply your smaller components in volume. We use barrel plating techniques that allow us to finish thousands of components in a single run, without risking quality.

In any engineering project, the constituent parts rely upon one another to fulfil their role properly, allowing the project as a whole to succeed. Since the different metal and non-metal finishes we can apply boast their own unique qualities, matching the right finish to the desired result is essential. Fortunately, our team of plating experts bring years of combined experience in the field with them to every plating job. We can work with you to determine the perfect finish for the job on hand.