Substrate is the name given to parts and components that clients wish to have silver plated. Literally translated as "lower layer", substrate is the core material onto which the silver is applied. While silver is an effective plating material for a whole host of reasons, it is important to get the preparation right before attempting the process.

The importance of preparing your substrate for silver plating.
If the items being plated are not properly cleaned and prepared, the layer of silver you are hoping to apply may not take. Thorough cleaning of the substrate is essential for promoting proper adhesion and preventing the silver plate from blistering or peeling. This can also lead to small holes in the silver plating that may allow for the ingress of water, causing rapid oxidisation and rusting in high-humidity environments. At Karas Plating, all products undergo adhesion testing prior to despatch, ensuring the quality of your components.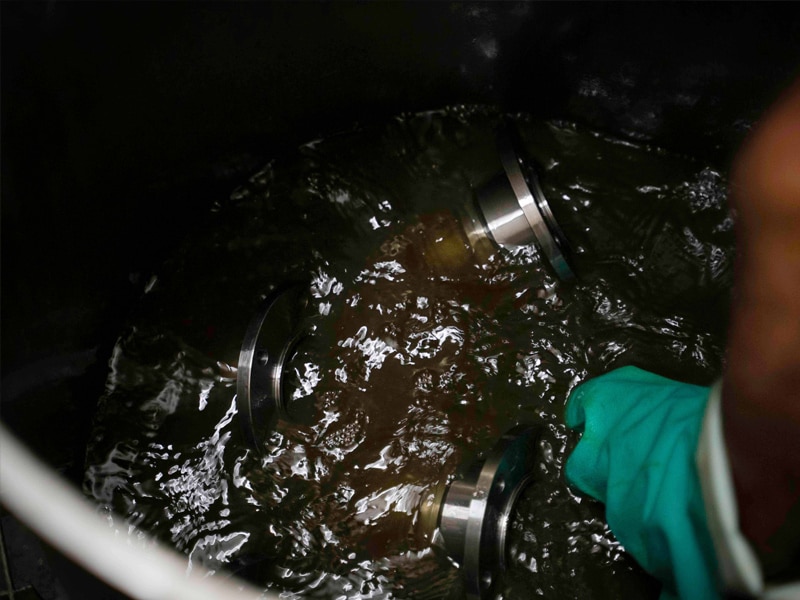 Cleaning and preparing your substrate

At Karas Plating, we deliver silver plating solutions of an exceptional quality. To ensure proper adhesion and an effective finish, we employ an extensive range of cleaning processes.
These include mechanical cleaning (such as buff, polishing, and sand-blasting), followed by a succession of liquid cleaning solutions and rinses. The purpose of these different processes is to remove all traces of dirt, rust, and paint, as well as oil, grease, soil, and other contaminates.
Cleaning Bi-Metal Substrates
Many industries utilise components that are comprised of two metals welded together. Getting these bi-metal substrates cleaned to the same high standard across the piece takes skill and precision. Our cleaning process ensures that the entirety of any bi-metal components are thoroughly cleaned and ready for effective silver plating.