When selecting the right plating material to use in an electrical device or electronic components, there are plenty of options to choose from. The key considerations are that it needs to conduct electricity (of course), that it should be easy to solder, and that it should be durable.
Gold is a popular solution for the electrical sector, as is silver. However, today we're going to talk about a third contender – one that has many advantages worth considering.
At Karas Plating, we have delivered exceptional bright tin plating solutions to members of the electrical industry for years. What is it about this process that makes it worth your consideration?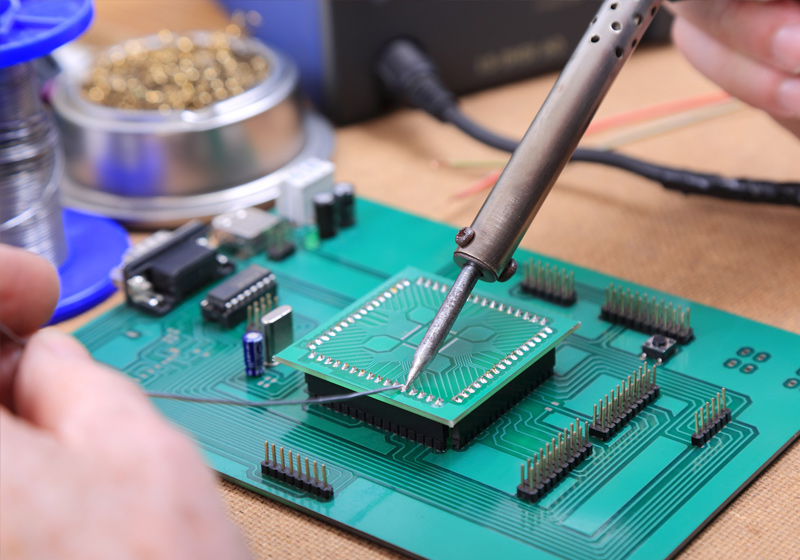 The benefits of bright tin plating for electrical and electronic devices
Tin is a fairly common metal and one that often gets overlooked. Despite this, it is hugely versatile material, perfectly suited to the plating of electrical components.

Tin is highly conductive, which is perhaps the most important quality that any plating material must have in the electrical and electronic sectors. It compares favourably with both gold and silver and, while it cannot quite match them for conductivity in high-speed electrical components, it makes up for it with its versatility and relative cost.

Tin is highly resistant to corrosion, not just from oxidisation (rusting) but also from various sulphur compounds. This makes it an excellent choice for plating electrical components. After all, the slightest bit of rust can result in loose connections, with disastrous consequences.

Compared to gold and silver plating, bright tin plating is a cheaper plating solution. This makes it a popular choice for electrical and electronics firms operating on a tight budget.

Bright tin plating can be applied to a wide array of metal substrates, making it a highly versatile plating choice for the electrical industry. At Karas Plating, we apply bright tin plating to zinc, copper, brass, stainless steel, aluminium, regular steel, and more.